zenmuma Pregnancy Yoga teacher training
Birthing expert, Jackie Heffer-Cooke, has put all of her expertise into one training course to help you give the best safe, all-inclusive, pregnancy yoga classes and pregnancy yoga business.
Are we coming to a city near you?
In all cases, and for all courses and packages, Jackie does offer a payment instalment scheme. You will need to contact her directly to discuss this option. If you're
interested in enrolling, please pay a deposit to
secure your place on your desired course.
45-Hour Three-day contact training. £750
The Training
Good Practise – the experience of pregnancy yoga. Distinguishing the key elements of ZenMuma pregnancy yoga. Understanding the relationship with health care professionals and considering what best advice and practise is. Seeing holistic issues in pregnancy and learning how to manage them carefully and professionally.
Teaching methodology and Structure – the building blocks of every class. Specialising yoga to the needs of pregnant women, including practise and teaching skills for trimester-specific yoga techniques. Teaching the full range of yoga asanas appropriate for pregnancy and explaining the benefits. Including a downloadable manual of pregnancy yoga postures, and when they should be used. Techniques include: alignment for the expectant mother, how to practise yoga techniques safely, how to guide into stress management, mindfulness and relaxation.
Anatomy and physiology – teaching a safe class. A discovery of the amazing, and ever-changing, pregnant body. Development, adaptations and contraindications, what's happening throughout pregnancy and what this means for your yoga instruction. Plus, guidance on additional needs including Pelvic girdle pain, pubic symphysis disorder, round ligament pain, and other common complaints.
Encouraging Better Births – understanding the balance of positive teaching when it comes to birthing. Being aware of special circumstances for birth and being mindful to teach inclusion. Teaching active birth techniques and pranayama for birth.
Yoga philosophy, lifestyle, ethics and bringing the WOW to your class – the importance of building a community in your class, and how to do it. Encouraging pregnant women to self-care. How to lead a mindful pregnancy.
Getting Practical – Demonstration of safe teaching during the contact hours.
Getting Started - Learn what it takes to start your own business and how to do it from the ZenMuma team.
The Future – Find your venue, download your manual, understand how professional liability insurance works, decide if you want to join the ZenMuma Family Hub and become a ZenMuma license holder, or if you want to start your own business, and get ready to teach!
Certification – Jackie at ZenMuma will teach you all you need to know to successfully teach inspiring classes of your own and receive the ZenMuma Pregnancy Yoga Certification.
The assessment for certification includes:
Full attendance of the course, 5 short essays, demonstration of safe teaching during the training, observation of the 30 minute online training.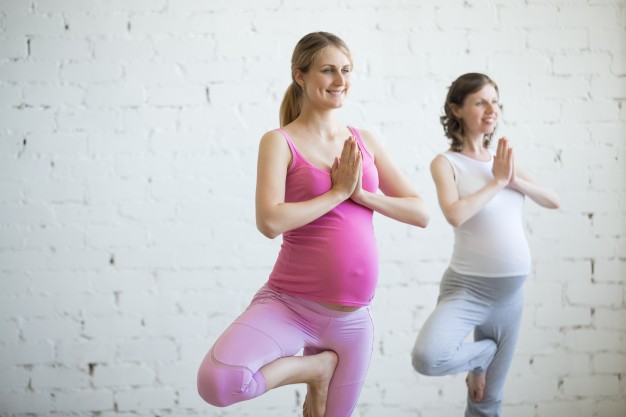 Train to become a pregnancy yoga teacher training and help support pregnant women in your local area. Teach classes that provide a safe space for mums to come together and bond with each other and their growing bump through movement and mindfulness.
With each training you will receive:
Lesson plans for 4 yoga classes and scripts needed to get you started.

A Pregnancy Yoga film to give as a free gift to all your clients

A downloadable 140+ page training manual, so you have the support you need to develop your classes

The ZenMuma stamp of approval logo and selected photographs to use

Free access to our ZenMuma Newsletter

Free access to our ZenMuma Practitioner Facebook Support Group

An invitation to our annual 'Nourish Your ZenMuma' Conference, when we gather to support you with inspirational guest speakers, yoga workshops, advisors, influencers, and great nutritious food
In order to enrol in our Pregnancy Yoga Teacher Training Course, please pay the full course amount in our 'Shop' to guarantee a place and enrol on the course, or secure your place on your desired course with a £250 deposit, and pay in instalments. Please contact hello@zenmuma.co.uk if you have any further queries.
Please note: all payments are non-refundable and all dates are non-transferable.